Overview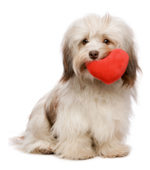 There are many ways to help lost, unwanted animals through the Circle of Friends Humane Society.
Financial Assistance
Financial assistance may include any of the following options:
Memorials in memory of loved ones both human and non-human

Plaques in memory of pets or people to be placed in our Memorial Garden.

Donations in honor of someone special (birthday, anniversary, Christmas gift exchange, friendship)

Gifts in lieu of wedding favors

Wills/bequests

Estate planning

Investment options

Kennels/cages in memory of or in honor of beloved pets

General contributions

Pet sponsors for "pet adoption" ads in the newspaper
You may not be able to assist the Circle of Friends Human Society financially but there are other ways to help.
Volunteer
Become a volunteer and volunteer your time and talents. We have a variety of opportunities available to assist us with our mission.

You can also foster a pet until it can find its forever home.
Donate Supplies
We need a number of other items in addition to cash donations.
Our WISH LIST includes the following supplies:
Cat Litter
Cat/Dog food
Kitten/Puppy food
Cat/Dog toys/treats
Dish detergent
Hand sanitizer
Glass cleaner
Kleenex
Bleach
Hand soap
Towels, blankets & wash cloths
Paper towels
Pet combs/brushes
Stamps
Copier paper
13-gallon trash bags
Fold-top sandwich bags
Lots of love and attention
Contributions are tax deductible to the limit allowed by law.