Humane Education for Kids
School Tours
We offer unique and hands-on field trips for all grade levels. Field trips are designed to be fun and educational based on state standards. 
Field trips include a facility tour, animal interactions, and activities of all kinds. Talking topics include animal care, safety and other basic aspects of humane education. All topics are based on the age of the children attending.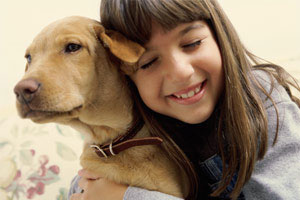 Off Site School Visits
Let Circle of Friends come to your school and together we can make it a memorable experience! Topics of discussion can vary depending on the age of students and their interests. Common topics are responsible animal care and proper animal interactions. Call (701) 775-3732 to schedule and discuss topics of interest.
When scheduling an in-school presentation, please let COF know if we are able to bring a furry friends along to visit with the students. 
Scout Troops
Circle of Friends would love to partner with Girl Scout and Boy Scout troops to help these young scouts earn badges and have a good time. Please contact COF to discuss which activities and programs would work best with your troop!