Welcome to the Circle of Friends Humane Society!
Thanks for visiting! The Circle of Friends Humane Society gives pets of all kinds a second chance for a permanent, loving home. It's the second chance they all deserve.
To shelter and care for lost and unwanted animals

To place animals into humane environments

To implement programs that increase everyone's awareness of their responsibilities to all animals

But we can't do it alone. The responsibility for lost, unwanted animals rests with us all. That responsibility includes:
Adopting shelter pets

Learning about the responsibilities of committed pet ownership

Teaching children respect for all creatures

Reporting animal neglect/abuse to local law enforcement officials

Contacting legislators and encouraging them to pass more protective humane treatment laws

We are all entrusted with the protection of those unable to care for themselves, human and non-human alike.
Upcoming Events
Bowling FUNdraiser at East Grand Lanes (formerly Liberty Lanes)
        September 3rd from 4-9pm
        Bring family and friends for a fun night of bowling, Trivia and support COFHS!
        $5 per person or $20 per family (4+ people) - UNLIMITED BOWLING
        Feel free to bring supplies and donations to help the animals
COF in the Potato Bowl Parade
        September 12th 
        Volunteer to march with COF in the Potato Bowl Parade
        More details to come, call Anna at 701-775-3732 for more info!
Mayville Vendor and Car Show
        September 13th from 10am-4pm at Rainbow Gardens in Mayville
        Come check out COF's booth and meet some furry friends!
Rydell Car Show
        COF's biggest fundraiser of the year! You don't want to miss this!
        September 20th from 11am-4pm
        Cool cars, cute animals, yummy food and great company... what's better?!
Quilting on the Red
        October 16-18th at the Alerus Center
        Quilt show, Lectures, Vendors, Boutique and PETS!
        Come check out COF's booth at the Quilting Show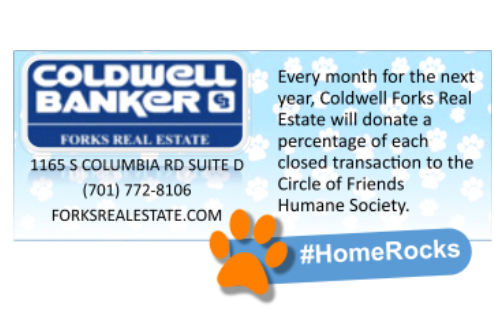 All Things Pet Related...
Kuranda Dog Beds